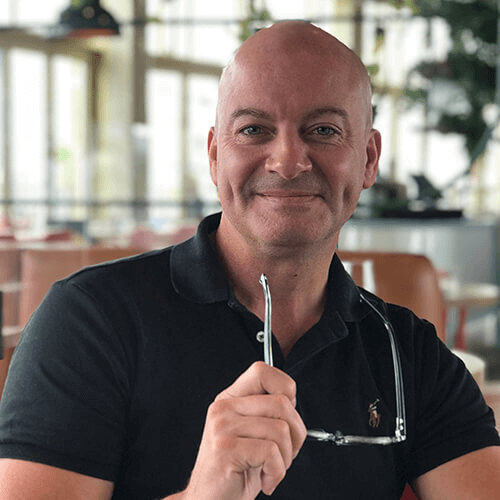 BODIE R. DORRANCE, B.Sc., D.C.
Bodie R. Dorrance, BSc, DC (Doctor Dorrance – Doctor of Chiropractic, USA) grew up in Sault Ste. Marie, Canada and attended high school at Bawating C&VS from 1982-1986. While there Doctor Dorrance served as President of the Student's Council and was awarded the city's top high school athlete while participating in American Football and Track & Field. He was Valedictorian of his class and spoke at his graduation. Following high school he attended Queen's University in Kingston, Canada on full scholarship where he continued to excel as a multi-sport athlete graduating as a Bachelor of Science – Biology in 1989. Upon receiving his diploma, he immediately applied to and was accepted at Northwestern University in Minneapolis, Minnesota to begin its 4-year academic program leading to a Doctor of Chiropractic degree in 1993.
Most of his professional career has been in private practice in North Carolina. He was owner of Dorrance Chiropractic from 1995-2014 and founded Premier Chiropractic Group which partnered with new Doctors of Chiropractic opening clinics throughout North Carolina and Virginia. More recently, he has partnered in chiropractic clinics in Ireland and Singapore but plans to make his home here in Bonn. Since graduation he has received hundreds of hours of additional training in the management of motor vehicle injury, disc herniation, scoliosis management and postural neurology. Furthermore, he has served as an expert witness in his field in a Court of Law in the United States.
Doctor Dorrance is a Black Belt martial artist and was once the North Carolina State Champion. He has completed many half and full marathons and successfully climbed alpine peaks in North and South America. His passions include travel, cycling and all sports.
Experience - Education - Vita
4-year Full scholarship Queen's University / Kingston (1986 – 1989)
1989: Graduation Bachelor of Science – Biologie
4-year Academic program Northwestern University / Minneapolis, Minnesota (1989 – 1993)
1993: Graduation Doctor of Chiropractic
Private Clinic North Carolina
1995 – 2014 Owner of Dorrance Chiropractic
Founder
Premier Chiropractic Group
Partnered in chiropractic clinics in
Ireland and Singapore
Additional training in
management of motor vehicle injury, disc herniation, scoliosis management and postural neurology
Expert witness