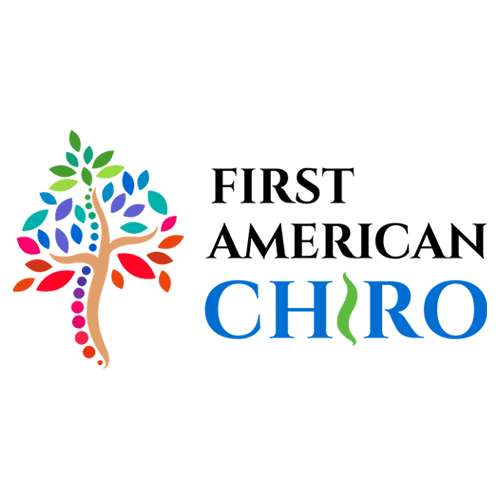 The word "Chiro" can mean a lot of different things in Germany and very little of it is authentic "Chiropractic".  In fact, Chiropractic was founded in 1895 by a Canadian born American healing practitioner who treated a patient for hearing loss – not back pain!  It was developed from its early days not as a technique but as a complete health science based in neurology.  In North America the science of Chiropractic serves to balance traditional medical care and provide viable alternatives to treatment for a number of conditions without the use of medications or surgery.
Doctor Dorrance has two 4-year university degrees – a 4 year Bachelor of Science degree in Biology from Queen's University in Canada and the second as a 4 year- Doctor of Chiropractic from Northwestern in the United States. He has passed 4 licensing examinations- 2 National Board examinations for Canada and the USA, 1 for Ontario, Canada and the second in North Carolina.  He was the only licensee to achieve a perfect score on the radiology (X-ray) section of his North Carolina exam and in that year the overall pass rate was below 20%!  Since licensure, he has been certified in motor vehicle accident reconstruction, acupuncture and postural neurology,  served as an expert witness in multiple jury trials in the United States and received certification in the use of non-surgical spinal decompression for herniated discs.  Furthermore, he has coordinated his approach with medical doctors using manipulation under anaesthesia.  So, when medical doctors need care they come to him!
Without exaggeration, Doctor Dorrance has performed over 2.000.000 successful spinal adjustments never once having a serious reaction or side-effect.  In the United States he kept private malpractice insurance without a single claim in 18 years.  The same can apply to his experience in Ireland and Germany.
All prospective patients must first qualify!
Doctor Dorrance provides a complete orthopaedic and neurological examination along with an assessment of your history.  If he's certain that he cannot help you he'll be realistic and honest and try to find someone else who can.  Based upon his education and experience he's more likely to diagnose a problem for which spinal manipulation is ineffective or even dangerous.  Although most conditions can be effectively treated or supplementally treated with chiropractic care we also understand the risks and limitations.
Throughout his career Doctor Dorrance has been asked to demonstrate his technique at seminars for aspiring practitioners.  Furthermore, he has partnered with many Doctor's of Chiropractic in an effort to boost their chances of success in early practice.  All of his partnerships have been extremely successful.  Moreover, since 14 years of age he has worked in chiropractic clinics.  It was his summer job in high school and college!  He's learned from the best principled and distinguished traditional Doctors of Chiropractic in Canada and the USA.  Most patients that have experienced other "chiro" techniques in Germany find the experience completely different and often dramatically so. 
And, we have the most modern treatment tables in Germany bought directly from the USA and imported.  Instead of getting a cheap massage along with your spinal adjustments you'll benefit additionally from Intersegmental Traction and Non-Surgical Spinal Decompression tables.
Discounts are readily offered for students, families and children!  Treatment costs range from 20 euro to 55 euro for spinal decompression. Packaged services are available when multiple treatments are needed.  If looking around, one will find that our fees are quite reasonable.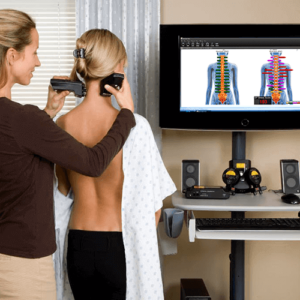 As a promotion for our new office, we're offering a complimentary examination and MyoVision spinal scan, normally priced between 55 and 80 Euro.